Books
"Joy" is my pick for the month of February. It is a riveting tale of faith, of obsession, of love, and of hard choices. Anya Mitchell is a talented woman with a strong faith in God and everything she could possibly want. She's engaged to the perfect man--rich, handsome, and committed...or is he? She's got a successful business and co-workers who adore her...or do they? She's friends with a movie star on the same level as Denzel Washington, and a few others admirers...but someone is stalking her, planning an unspeakable deed. Anya's life turns upside one night when she is brutally attacked in her office, and her once hard choices are a picnic compared to the nightmare of problems she faces afterward. The ending is satisfying, and Anya, like Job, triumphs with the help of God, her family, and the man she loves.
Walk Worthy Press, an Imprint of Warner Books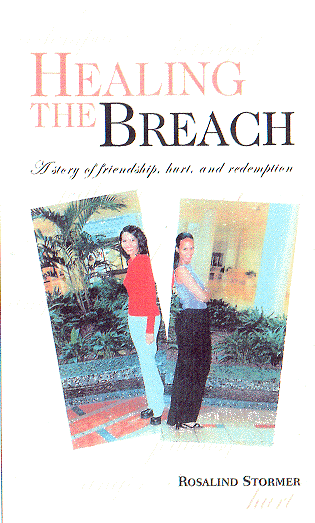 Jana Harris and Grace Winters-Hilton have been friends since the ninth grade. Over the last few years their relationship has been lukewarm at best. Too many negative things have gone down that have threatened their solidarity.
But, when Jana finds her life spiraling out of control and she desperately needs someone to talk to, her former best friend springs to mind. The only problem is, Jana doubts Grace will be receptive to her troubles . . .
Sixteen Pieces of Gold
Port Town Publishing
Superior, Wisconsin
Featuring my short story, "The Find"

This anthology, consisting of 16 stories, is the second annual collection of short stories authored exclusively by Port Town Publishing authors. Each story is truly a piece of gold. Full of romance, westerns, mystery, and more, this book is a perfect gift for the voracious readers on your list. Order now for Valentine's Day, birthdays, or even order early for Mother's Day! To order by check or credit card, click on:
www.porttownpublishing.bigstep.com

Movies
Lord of the Rings I and II
Some parents might insist that their kids skip these movies because of the war scenes and evil portrayed for the intense, six hours of completed film. Very often, when someone is killed, the camera does not show blood and gore, or the final blow. The filmmakers seem to understand that we don't need to see a man or monster die to know that they are dead.
A jaded film reviewer said that if you were on the edge of your seat for the first installment, you'd be curled up in a fetal position during this second film. He wasn't kidding. The movie never stops; you are terrified and your heart pounds, but not because of violence. You will react to this movie with a pounding heart because it portrays the desperate struggle of a people outnumbered, and their valiant fight against formidable odds. LOTR is without language and sex. It is full of riveting imagery, heros and heroines just like us, and a string of lessons learned about life and the ultimate battle for good: if you want it, you have to fight for it with all you've got.
VetCop
by Donna Conger
Port Town Publishing
Superior, Wisconsin
Veterinarian Paul Conner lived a simple life until the day Detective George Christensen called with a very puzzling problem. He needed Paul's help--for what? To catch a mynah bird named Treasure and to solve a murder. To complicate matters, into Paul's life walks Dr. Veronica Mason, a researcher from M.I.T. She is beautiful, smart, witty, and she knows a heck of a lot more about mynah birds than Paul does. In fact, she trained Treasure to actually communicate with humans and her DNA altered offspring--if they can just find the stolen eggs--promise to be even more intelligent. A rollicking tale of suspense, love and intrigue, mingled with a delightful humor, VetCop takes the reader from the eastern coast of the U.S. to the untouched beauty of the New Frontier.

New Releases
NOTE: The Last Lesson is an e-book, not a paperback. It is available either as a floppy disk or a download.
It is only $3.19--a great bargain!

Jaishree Pelham is an elementary school teacher with a quiet, happy life. She and her husband Ted are happy, and share a blissful home with their daughter Kendra. One winter night, they have a fight, and don't speak to one another for a week. Desperate to get away from the pain of the situation, Jaishree takes her daughter away for a long weekend. When she returns, her husband is dead! Who would murder him? And why? As the police investigate the case, Jaishree's seemingly simple life unravels into a complicated mess of loose ends, all of which point to her as the murderer. Out of allies, she seeks help in proving her innocence from a source she's not sure she trusts--someone who could very well be her husband's murderer!
Forgotten
by Donna Conger
Published by: Publish America
Available through Amazon.com
On a bitterly cold winter day in Boston, an emaciated woman enters a pawn shop, out of answers and out of time. That same night, she blacks out. When she wakes, she is stunned to learn that seven years have passed. She's now married to one of the wealthiest men in America. She's a mother, a graduate student at Boston University, a born again Christian. However, she remembers nothing and no one. Her husband reveals some of the details of her past, but admits that he does not know why she was running when they met years earlier. After months of hard work, she rebuilds her life. Then tragedy strikes again, bridging the chasm to her traumatic past. Through prayer, a strong faith in God, and good friends, she is able to turn her misfortunes into help for millions.
To order from the publisher: www.publishamerica.com